Keeping Your Baby's Skin Healthy With Pampers
Did you know when your baby's skin is in contact with a wet diaper, it can become a breeding ground for bacteria and infection? Plus, this excess wetness can lead to diaper chafing, which can make skin red and irritated.
That's why a dry and breathable diaper is essential for the health of your baby's skin.
How Pampers Helps Keep Your Baby's Skin Healthy
At Pampers—the #1 Pediatrician-Recommended Brand — we carefully design our diapers to make sure your baby's skin stays healthy by choosing materials that are soft, breathable, and minimize the moisture that comes in contact with your baby's skin. Here's what sets Pampers apart from other diaper brands:
1. Pampers' proprietary LockAway™ Channel technology is uniquely made of a super-absorbent gel-only diaper core that quickly pulls wetness away from your baby's skin and locks it in.
2. Made from soft, blanket-like materials that allows proper airflow to your baby's skin for breathable dryness.
3. Built-in, super thin layer of barrier ointment that's gentle on skin and provides an extra level of protection from wetness.
Not only is your baby's skin health a top priority at Pampers, so is quality and safety. We continually test all materials and ingredients to ensure our products are safe for your baby.
Skin Health for the New Parent
Pampers partner, expert pediatrician and mom, Dr. Amna Husain, and Pampers Principal Scientist Laura Goodman discuss baby skin care for the new parent and look into Pampers Swaddlers latest innovations.
My husband is a dermatologist, I'm a pediatrician... and here is how we are planning for baby #2
Dr. Husain and her husband, Dr. Zain, sit down to discuss all things baby skin health – from diapered area care, to best practices when bathing baby, and what they use for their daughter's skin care routine!
Skin Health Considerations as Babies Develop
Dr. Husain, mom of one (and currently expecting baby number two!) chats with her friend, mother of a 2-year-old boy, about skin health tip/tricks for the different stages of growth baby will experience from newborn to toddler.
From Expert Pediatrician Dr. Syeda Amna Husain

Why is baby skin health so important?
The top layer of baby's skin is thin, making it extra sensitive to touch and vulnerable With the diapered skin area typically experiencing 5-10 times more moisture than skin outside the diaper, it is especially important to have a high performing diaper that keeps baby's skin dry, locking away wetness and mess.
What is your #1 tip for protecting baby's skin?
The correct diaper plays a critical role and can help maintain optimal skin pH levels, allowing your little one to remain comfortable overnight, and help prevent rashes. Whatever the diaper does not absorb, baby's skin will, which is why I recommend my patients use Pampers.
How can bath time improve my baby's skin health?
Bathing baby daily can help improve moisture levels within the skin barrier, provided a few very important key factors: keeping baths short, using lukewarm water rather than hot, and moisturizing with a ceramide containing cream within minutes of coming out of the bath. You can also consider Pampers Sensitive wipes which help maintain skin's natural pH and are mild as washcloth and water.
What can you tell me about my little one's skin and sleep?
Sleep is so important for both parents and baby, but that can be difficult to achieve when baby is waking up due to a wet, uncomfortable diaper. Baby's skin remains sensitive to touch, pain and temperature even during sleep, so when baby stays dry inside of a high performing diaper like Pampers, sleep interruption is less common.
As baby grows and begins moving more, can this affect their skin?
Baby's tummy and buttocks areas are known as the "high movement zones," where there may be an added potential for friction against their skin. With soft, stretchy sides, Pampers are designed to move with active babies, reducing friction and risk of skin irritation at the waist, tummy and legs, which helps to keep them comfortable and protects their diapered areas during play.
Can introducing my baby to new types of food impact their skin health?
As baby starts to eat solid foods or explore new foods, the content, acidity and frequency of their stool changes, which can increase the likelihood of skin irritation. More than ever, a diaper like Pampers that locks away wetness plays a critical role in helping to maintain optimal skin pH levels and allowing your little one to remain comfortable.
How Pampers Ensures Babies' Safety and Healthy Development
As the #1 Pediatrician recommended brand, Pampers partners with leading pediatricians, pediatric dermatologists and safety experts to ensure babies' safety and healthy development.
We've teamed up with expert pediatrician Dr. Syeda Amna Husain to help educate parents about baby skin health, so they can keep baby's skin protected.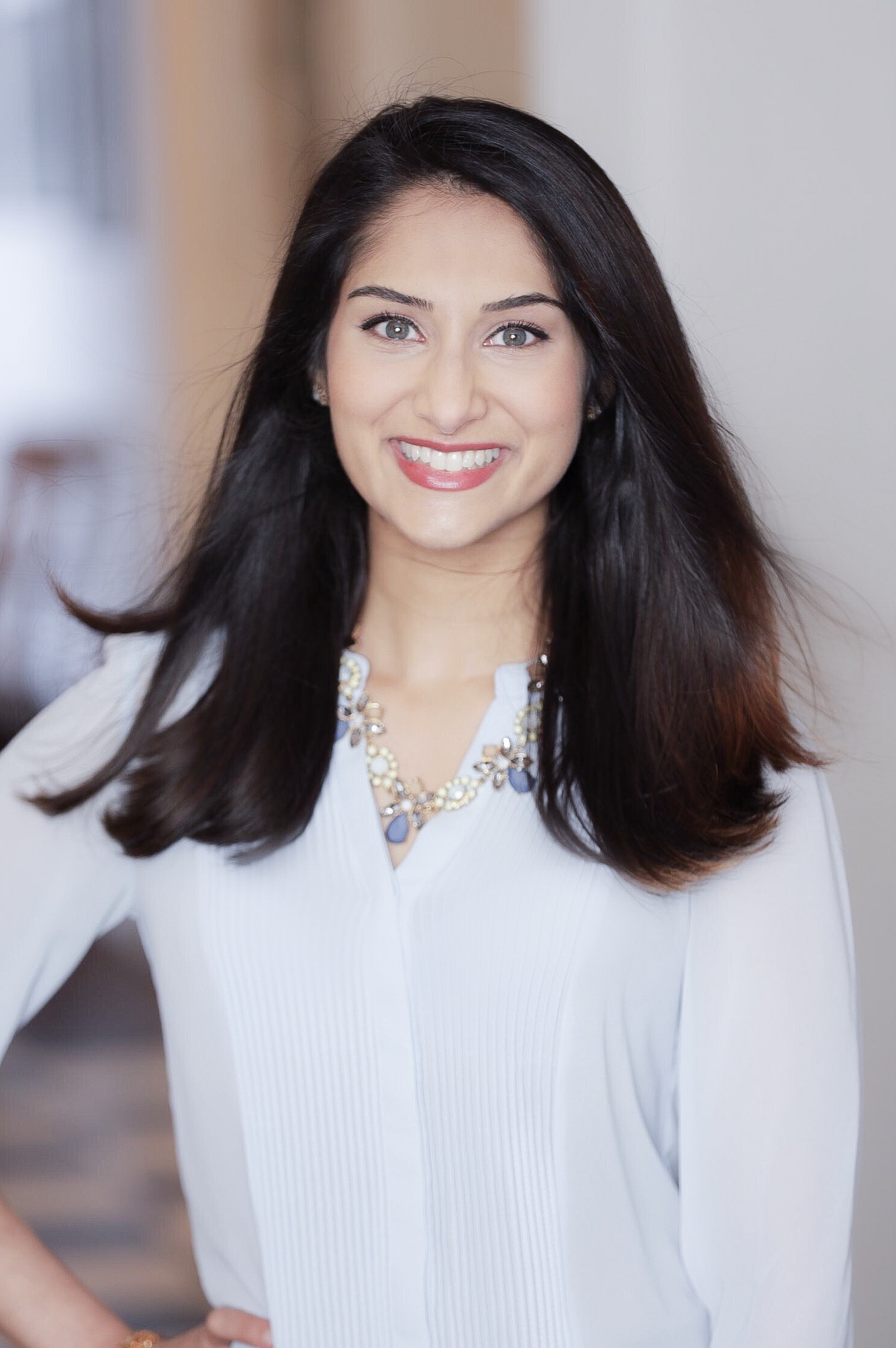 Dr. Syeda Amna Husain is a board-certified pediatrician providing quality pediatric care in Marlboro, NJ. She is a strong believer that pediatricians are the cornerstone of helping parents and families raise the next generation and is personally committed to delivering meaningful advice, attention, and high-quality care to all her patients. In her free time, she keeps herself busy with an energetic toddler daughter, testing out new recipes, exercising, and always making room for dessert.
Sleep Wins with Healthy Skin
by Expert Pediatrician Dr. Syeda Amna Husain
Many patients of mine often ask me how their baby can get the best night sleep - and understandably so! Babies need sleep to grow and develop well. The quality and quantity of sleep that your child gets will have an impact on their mood, and even their playful interactions during the day. Have you ever noticed when your child wakes up irritated from a bad nights' sleep, that they are less likely to be interested in their meal or snack? This is because sleep can even impact your child's appetite! With all of these factors affected heavily by sleep, it is very important for parents to have an idea of how to give their little ones the best night sleep possible.
As baby grows, certain developmental milestones can also impact sleep. As babies' minds are focused on completing a certain task (for example, crawling or pulling to stand), you may notice he or she takes longer to settle for naps. It's very common to see sleep habits changing when baby starts moving around more. Rest assured; this is often short lived!
While developmental milestones are beyond parents' control, there are ways parents can help ensure a good night's sleep for baby. A less considered factor when it comes to sleep, is the health of your baby's skin! The skin is the largest organ in the body and if your child is uncomfortable, it may affect their ability to fall asleep and stay asleep. During sleep, a child's skin can still sense pain, temperature, and touch sensations. As the diapered area experiences 5-10 times more moisture than the rest of your baby's skin - a diaper that absorbs moisture and also locks it from affecting the skin barrier is very helpful. A high performing diaper like Pampers Swaddlers can make a huge difference in the quality of baby's sleep by wicking moisture from urine and stool away from your child's skin, allowing it to remain dry. A newborn's skin is thin and delicate, and what the diaper doesn't absorb, the skin will. Pampers Swaddlers can hold up to 30 times their weight in urine, keeping baby's diapered skin dry and comfortable all night long.
Why is comfort so important? Well, obviously as parents and caregivers, a comfortable baby makes for a happier baby! Choosing a diaper that keeps skin dry and helps maintain optimal skin pH levels, keeping baby comfortable for a full night's sleep, is a huge win for parents! With a good night's sleep, parents will notice babies' development and even his or her mood is improved. As your baby grows, his or her sleep needs will vary but, Pampers Swaddlers will still have you covered from newborn up to size 7.
Pampers Swaddlers are effective at protecting baby's skin throughout those first few delicate years and will continue to protect your baby as they become more active during the day and in their sleep positions (which will change over time)! Pampers Swaddlers are designed with soft, stretchy sides to move with active babies, reducing friction and risk of skin irritation at the waist, tummy and legs while they sleep.
Pampers is not only the the #1 choice of U.S. hospitals, but also the #1 Pediatrician recommended brand for a reason. As a pediatrician, and a mom, I can say that rest assured (pun intended), new Pampers Swaddlers softest and most absorbent diaper ever is equipped with baby's needs to remain comfortable and dry overnight and beyond.
Sources:
Visscher. Newborn Infant Skin Physiology and Development. Clinics in Dermatology (2015) 33, 271–280
Gustin J, Bohman L, Ogle J, et al. Use of an emollient-containing diaper and pH-buffered wipe regimen restores skin pH and reduces residual enzymatic activity. Pediatr Dermatol. 2020;00:1–6. https://doi.org/10.1111/pde.14169
Gustin J, Gibb R, Maltbie D, Roe D, Waimin Siu S. The impact of diaper design on mitigating known causes of diaper dermatitis. Pediatr Dermatol. 2018;35:792–795. https://doi.org/10.1111/pde.13680
Scher, Anat, and Dina Cohen. "Sleep as a mirror of developmental transitions in infancy: the case of crawling." Monographs of the Society for Research in Child Development vol. 80,1 (2015): 70-88. doi:10.1111/mono.12145